10 Mistakes Professional Service Firms Make With Messaging (And Easy Fixes)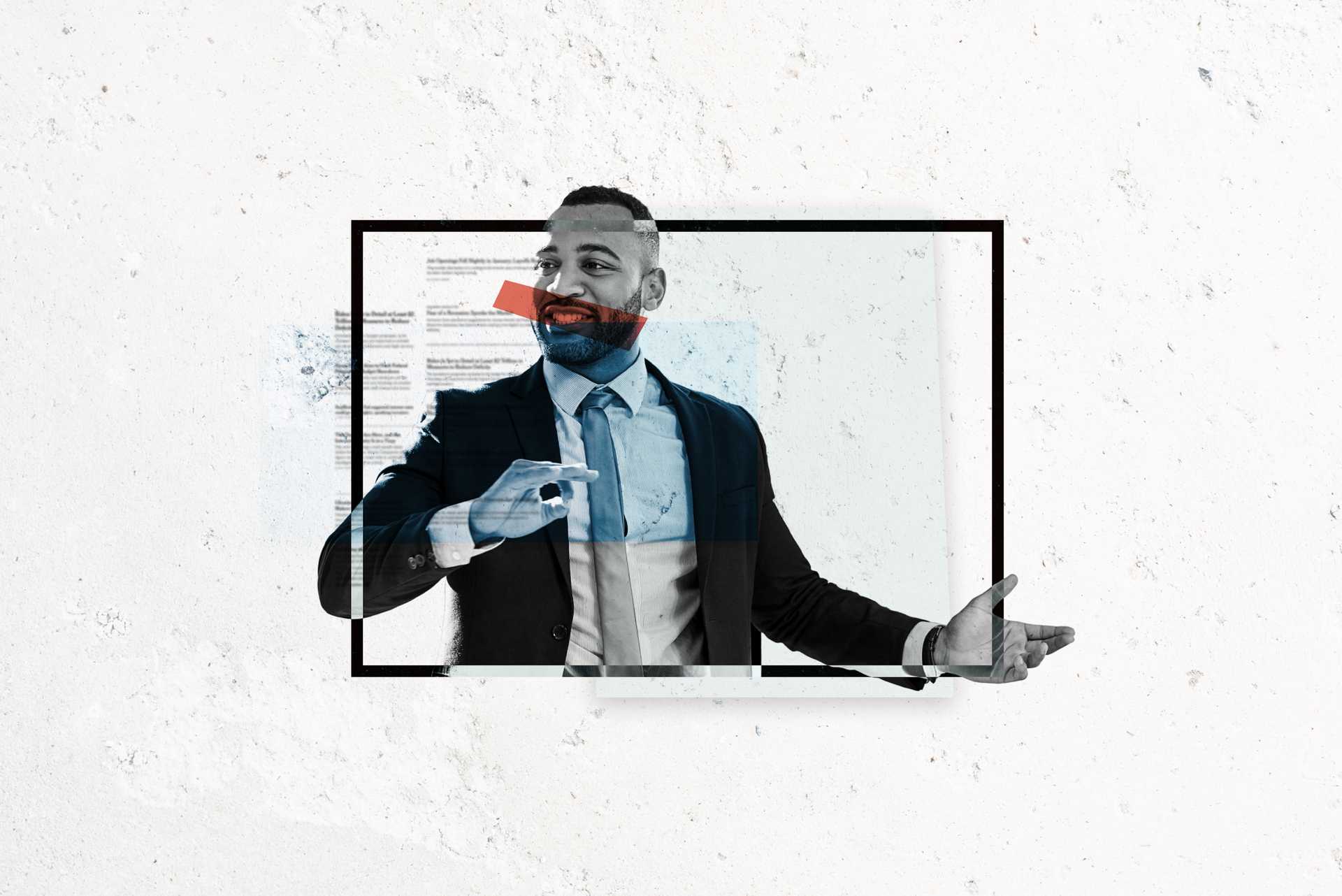 Getting your messaging right is one of the most important steps you can take to ensure your website is optimized for maximum impact.
In our work with professional service firms, we've seen the common mistakes. These tips will help you create stronger messaging and build a more effective web presence.
Getting your messaging right is one of the most important steps you can take to ensure that your website is optimized for greatest impact.
1. Focusing on Yourself Instead of Your Clients
Statements like "we're fast growing", "check out our new office", or "we are veteran/minority/women-owned" shouldn't take center stage over information that answers why a potential client benefits from choosing your firm. That information may be significant and should be communicated, but don't confuse it with what's most important
Do this instead:
Think about your website from your viewers perspective. Highlighting your company culture or specific details of your business could be of value, but it's probably not the primary reason someone is visiting your site.
Lead with what your clients want to know—and recognize that may be different than what you want to tell them. Make sure that the information you prioritize is the kind that answers your client's questions of "What's in this for me?" and "Why should I care?"
2. Using Empty Marketing Jargon
Words like "exceeding expectations", "innovative", "state-of-the-art" are overused and don't build clarity for a prospective client about what you do and how your business can help.
Do this instead:
Cast a vision for what the end result will look like if a client chooses to work with you. If you solve a problem or challenge, describe what life would be like for your client once that challenge has been addressed. This may be greater efficiencies, lower costs, a stronger position in the marketplace, or peace of mind.
3. Lack of Clarity Around What You Do
When someone visits your website—can they quickly describe what you do? Would they be able to summarize the solutions you provide and how they are helpful? Many professional service firms prioritize secondary or extraneous information or use fluffy marketing language that doesn't clearly communicate how they solve their clients problems.
Do this instead:
Lead with clear, distinct language about what you do and how it benefits your clients. Potential buyers want to quickly understand what it is you do and if you can help them.
Lead with clear, distinct language about what you do and how it benefits your clients.
4. Not Differentiating Your Firm
There is fierce competition in your industry for capturing clients. But many professional service firms don't use their website to show how they are unique or tell the story of why clients should choose your firm over your competitors. Look at how you describe your business and your services. If you could swap out another service firm's logo and name and have the majority of the site content remain accurate, you likely aren't differentiating yourself well.
Do this instead:
Get clarity on what differentiates you meaningfully in the marketplace, and find language that effectively articulates what makes your firm unique. Substantiate your claims with real-world examples, case studies, testimonials, and metrics. Get clarity on what differentiates you meaningfully in the marketplace, and find language that effectively articulates what makes your firm unique.
5. Using Overly Broad Language
Statements like "we help you succeed" or "we are a trusted partner" leave a lot of room for your viewer to fill in the gaps or lose interest entirely.
Do this instead:
Highlight the specific, unique value you bring to clients. If you don't know what clients value the most about working with you, consider capturing this information in future client interactions. Once you understand why they choose you over other firms, make sure that is reflected on your website.
If you're a trusted partner, can you point to success stories, accreditations, or industry accolades that back up your claim? Good ratings and reviews point to your success more powerfully than your own words.
Learn more about the importance of solid messaging: The 1 Branding Element Professional Services Firms Get Wrong.
6. Assuming Clients Pay Attention
Does your site clearly and quickly give the viewer the in formation they need? Does it give a good first impression? Are you succinct and to the point? If your site feels like a wall of words because there's so much that you want clients to know, there's a good chance very little will get through.
Do this instead:
Use your site to show and tell. A good mix of graphics, icons, bullets, succinct text, and white space will give people a quick, scannable snapshot of your firm.
You only have a few seconds to win someone's attention and interest. Visually crowded, poorly designed, and outdated websites can turn viewers off from seeing anything at all. Keep your messaging succinct and make sure your key points are scannable and found nearest to the top of the page.
Incorporate contextual pathways to guide people on how to engage with your firm.
Make every effort to show, not just tell.
7. Bad Navigation: What You See Isn't What You Get
We've all been on websites where we end up on a page that seems like we fell down a rabbit hole. If your site is confusing or hard to navigate, your clients can walk away with the impression about the level of quality or experience that they will have with your firm.
Do this instead:
The experience you give on your website can either undermine or build a client's trust—even before they interact with your firm.
It seems simple and even silly to say, but if a headline or menu says "What We Do" or "Our Services", the content on those pages should match. Some firms use language like "Our Services" and never clearly define them on the accompanying page.
Make sure your navigation is clear and that the action points for someone's common next steps are prominent, located across the site, and easy to use. Don't create more friction for a client by making them work to contact you or get the information they seek.
8. Not Knowing Who Your Target Customers Are
Understanding your audience can be challenging, but a site that is catering to everyone, probably isn't actually speaking to anyone.
Do this instead:
Thinking through who your target customers are is one of the most important ways that you can position your firm and your brand to reach ideal clients. Once you've developed a strong sense of your ideal client, you can prioritize your website's information to appeal to them.
Marketing "user persona" exercises can be found online. We like this one. At the end of the day, your website should be audience-centric; but this only works if you know who your audience is, or who you want to reach.
9. Trying To Cram Everything Into the Top of Your Home Page
Attempting to communicate multiple messages all at once generally means that none really get through. Too many competing messages shoehorned into a place of priority leaves users overwhelmed and unable to quickly distill what is most important.
Do this instead:
Understand who you are trying to reach
Know what they are looking for
Select the key things you want them to know
This will help you make better decisions on the hierarchy of your website content. If you try to put all your information into a slider on the home page, it detracts from your most important messaging. Potential customers will have a hard time knowing how to prioritize information. So, do it for them. Make it easy and keep people's attention by sticking with what is valuable, useful and compelling at the top of your website homepage. Good navigation will help people find their way to other parts of your website, if that's what they need.
10. Using Low Quality or Outdated Visuals and Fonts
Whether or not it's true, perception is often reality for potential clients. Nine out of 10 prospective clients will make a decision about contacting you based on your website. A poor quality website—either in content, user experience, or design—creates a negative impression about your services and your firm.
Do this instead:
If you don't have the ability to design high-quality graphics or get professional photography, remember that simplicity trumps ugly. Better to leave a website with less, than to put in design or graphics that don't reflect the quality of your work. And if you can, invest in making your site pop with thoughtfully branded design elements and graphics; the feeling that your website elicits will spill over onto a potential client's impression of your company, their ability to trust your expertise, and how valuable they think you will be in meeting their needs.
Nine out of 10 prospective clients will make a decision about contacting you based on your website.
Start Elevating Your Messaging Today
It's hard to overstate the importance of solid messaging. Some aspects, like determining your core brand purpose and essential value proposition(s), may take some time to develop and require internal commitment and alignment. Your investment of time and effort here is well worth it, so don't put it off.
Even if your primary messaging is still in development, look for the low-hanging fruit that you can address immediately. is a lot of low-hanging fruit that can make a big difference. Don't wait. Elevating your messaging can have a major impact on your marketing efforts.