Essential Components of a High-Performing Professional Services Firm Website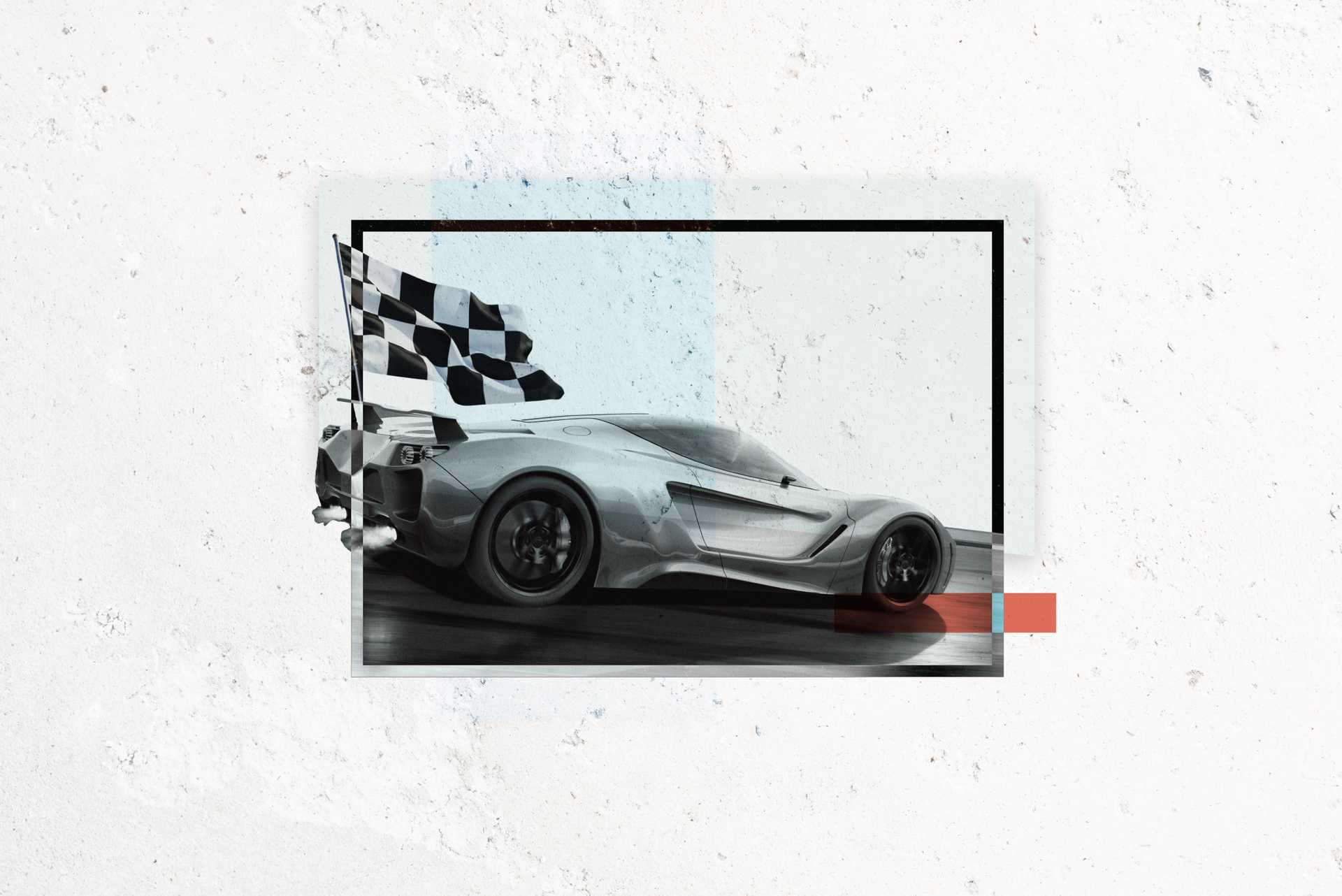 In this digital-first world, your website is one of the most powerful communications tools for marketing to potential clients.
More than 80% of customers use online research to select the professional services companies they hire. Potential clients eliminate nine out of 10 firms strictly based on what they find, or don't find, on a company's website.[1]
90% of professional service firms are ruled out by potential buyers based on what they find online.
Whether you're an accounting or legal services firm, IT consultant, federal contractor, or other consultant selling expertise, making the most of your website is critical to staying ahead of your competitors. The fastest-growing firms know that modern buyers are searching for and vetting professionals online. These companies have turned their website into an effective lead generation tool—with the highest performing firms generating nearly half of their new business from their website.[1]
So where do you start? And how do you know if your website is hitting the mark?
Beyond effective and compelling messaging, it's important to build a brand that is unique to your company and to use the power of design to build trust. Here are some key building blocks for a high-performing B2B website.
Your Home Page
Captivate and impress your audience
Consider this: website visitors will begin to form an opinion about your company in 0.01 seconds.[2] While that might be hard to believe, consider that we see countless ads each day. As a result, we've learned to quickly judge whether something is worth our attention or not. In the split second that you have to engage your clients, how does your home page stand up? Think about the hero section on your home page as a digital billboard. What is immediately visible when users land on your site? Would your most highly valued audience find it compelling? Distill that concept into a short phrase or sentence and make it the first thing users see. Captivate them so that they'll want to explore your site further.
Beyond the initial message, your site should create a visceral impression, largely based on its aesthetics, animation, videos, and interactivity. This is your chance to shock them, make them laugh, cause them to pause or think, inspire, reassure, or build a sense of, "this is what I want." Don't be forgettable; leave an impression.
Don't be forgettable. Leave an impression.
Case Studies
Share your experience and demonstrate your expertise
The savvy modern B2B buyer is looking for professionals whom they can trust with some important aspect of their business. They are doing their best to evaluate if you are capable of providing the services they need, and to what level. They're also looking for confirmation that you have the ability to understand their business or industry.
Case studies are an extremely effective way to prove your capabilities and assure potential clients that you have the chops to tackle their project or serve their companys' needs. By sharing your work for previous clients, you help them easily envision what you could do for them. Buyers are often looking for examples of how you've helped companies similar to theirs, so use case studies to highlight the type of work you want to land in the future.
Case studies are particularly effective if you are able to attach quantifiable metrics to specific outcomes. When possible, include client testimonials that speak to the effectiveness of your process and any measurable results.
Solutions
Delineate what you do
This may seem straightforward for any firm that is selling services, but it can be surprisingly challenging. We've seen companies struggle to determine and articulate their services—especially when there is a broad range of offerings.
Typically, professional service firms should offer anywhere from two to eight solutions. Some very narrowly niched companies may do one thing at a very high level. Larger firms may have multiple departments with offerings grouped into broader categories that generally shouldn't exceed eight. If you find your list of services reaching into the teens or higher, it's time to start thinking about how to present those services into more packaged solutions. The longer your list, the more likely a potential client's eyes will glaze over. A successful site likely lists a handful of solutions; one of which contains what the customer is looking for.
Try not to let internal conversations about your service offerings predominate how you communicate them. Instead, think about your clients first. Get inside their mind. What do they value? What do they need that brings them to your site? What are the industry-accepted terms?
If you give your list of solutions clever names that are unique to your business, your site visitors are likely to be confused. Moreover, your site is less likely to turn up in search results.
Professional Bios
Introduce your team
As a professional service firm, your primary capital is your team and the expertise they offer to clients. It's important to include a section on your website that introduces potential clients to the team they might work with. If your company is smaller, you might choose to include profiles for every person on your team. If you're a larger firm, consider highlighting your leadership.
Professional bios play an important role in growing trust with potential clients. Sharing relevant education, experience, qualifications, and accomplishments help assure your audience that you have the ability to deliver. Awards and certifications are also helpful trust indicators.
It's important to invest in high quality, consistent professional headshots. Poor quality, mismatched profile images reflect poorly on your firm, and can create a negative perception about the quality of your services. Not including headshots can make your firm feel aloof and impersonal. Keep in mind that many users will use Google to search for your photo anyways, so it's best to include a high-quality, professional image, both on your website and your LinkedIn profile.
It's also beneficial to include a link to each team members' LinkedIn profile. Keeping your LinkedIn profile current and active is a way to engender credibility with your audience. Links to Twitter and/or other social platforms can also be included, but only do so if the user is active professionally on those accounts.
The profile page is also an ideal place to collate insights that person has published. Include links to any blogs, articles, or white papers, ideally also located on the company website. Webinars can also be embedded or linked to, demonstrating capability and expertise.
Calls to Action
Contextual pathways for audience engagement
Calls to action are indispensable in turning a static site into an effective lead generation tool. Give your users a reason to interact with your site, and make it easy for them.
In its simplest form, a call to action might be an invitation to discuss the user's needs with a link to your contact form. While this approach may be most useful for people who are ready to buy, it's also helpful to engage those who may not be as far along in the buying cycle.
Other calls to action may include participating in a survey, subscribing to your email newsletter, signing up for a complimentary consultation, or following your company on social media. Capturing a user's contact information gives you the ability to nurture the relationship and be top of mind when users are ready to buy, so when possible request their name and email.
For professional service firms, your best thinking or IP is typically what clients find the most valuable. It's reasonable to ask your users to provide their contact information in exchange for that thinking. Often the most effective calls to action revolve around your thought leadership.
Thought Leadership
Prove your expertise by sharing relevant insights
Freely publishing your best thinking may be the best way to attract the attention of B2B buyers before they're ready to buy. When paired with a call to action that captures potential clients information, your site will work to increase the volume and quality of leads at the top of your marketing funnel—resulting in a greater number of leads converting into clients overtime.
If you're serious about turning your website into a major asset for your firm, start investing in the creation of high quality, relevant content that your audience will find valuable. This may include webinars, videos, podcasts, articles, infographics, white papers, reports, or industry surveys.
Yes, it takes time and attention to produce this type of thought leadership content at a high level, but it's well worth it. That content, produced once, will serve you well for years to come. And over time, you'll grow an extremely attractive library of assets that positions you as a trusted firm who can deliver the expertise they need.
Moreover, the assets you produce can be leveraged multiple times over in future content, live events, proposals, and many other contexts, as well as repurposed in social media posts and campaigns.
Perhaps most importantly, your insights will likely prove to be the most effective search engine optimization strategy for attracting potential clients to your site.
Marketers and business owners say that improving the quality and quantity of content is the most effective way to boost their search engine rankings.[3]
Third-Party Validation
Leverage external recognitions as trust signals
B2B buyers, much like consumers, seek third-party validation when making decisions about professional service providers. Once they've determined that the solutions you provide match their needs and they are convinced of your capability to deliver, they will look for signs they can be confident in your brand. Often this means looking for outside reassurance about your firm's expertise.
Third-party validation can come in the form of testimonials, awards and recognitions, and/or partnerships and associations. The most trustworthy signals can be linked directly to third-party platforms (think a testimonial linked to a verifiable review on LinkedIn) or an award linked to the site that confirms the recognition.
Build third-party validation, testimonials, and other external trust signals into your site content strategy to show clients that they can have confidence in your firm.
Careers
Recruit top talent
In addition to potential clients, a secondary audience for most professional service firms includes candidates for employment. Oftentimes the two most visited sections of a B2B website are the About section (where potential clients seek to discover who is behind the company), and the Careers section (where job seekers are looking for opportunities). For companies with an aggressive growth strategy, a robust and attractive careers section is essential.
When building out your careers section, focus on casting a vision for your company, what it's like to work there, and the type of person who will excel as part of your team. Here's where you want to focus on your firm's values and company culture. It's important that this section of your site accurately reflects the type of company you are building.
Of course, any effective careers section wouldn't be complete without discussing company benefits, office locations, remote working policies, and current openings. Most HR platforms provide the ability to embed job listings, so talk to your web developer about integrating openings directly on your site.
Other Common Components
While not essential for all firms, the following sections may be significant to your firm depending on your needs.
Events
Some firms rely heavily on in-person or virtual events to deliver or market their services, network within the industry, or share their expertise. Depending on their priority, these may be surfaced to the home page, or otherwise promoted throughout the site.
News
A company news section is the best place to bring attention to new hires, internal recognitions and promotions, acquisitions and mergers, or a new client engagement. Be sure to keep internal communications and announcements separate from your thought leadership in order to maintain the high quality of your insights feed for your prospects.
Products
It's common for some professional services companies, especially in the tech sector, to build and sell products alongside their services. Each product sold should have its own dedicated landing page. Depending on your business objectives, these may even have their own branding or microsites apart from your firm's website.
Training
For some firms, training is a significant part of their offerings. Describe to your users what they can expect from participating, being sure to highlight the value they'd receive. Also indicate the commitment required, and of course specific dates, times, and locations.
Get the Most Out of Your Website
Your website is the first place B2B buyers will go to learn more about your professional services firm. Investing in your site up front and on an ongoing basis will return many dividends over the years. The most successful and fastest-growing firms generate nearly half of their leads online. Get the essentials right and you'll be well on your way to making your site work effectively for you and your business goals.